Investment projects with scope: Annandale and Eskdale
This heading has a budget of

£38,140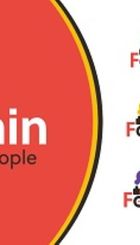 2021-04-08 • admin • Annandale and Eskdale
Job Title - Support Worker 
Amount Requested = £8,154.00 
Food Train runs services to support local older people to maintain their independence and to be able to stay at home for as long as possible.  Our main core service is a grocery delivery service, this enables older people to access fresh grocery shopping on a regular basis.  This reduces food poverty for older people, we are also a very well-known and trusted partner of the HSCP enabling us to get information out to the older generation across the region.  Food Train has operated in the Dumfries and Galloway for 26 years which confirms stability and experience of delivering successful support services to older people.  These services are needed even more now than ever due to the increased threat to older people from Covid-19, we have the experience and expertise to ensure that services are delivered to the most vulnerable people efficiently and safely.  This funding would allow us to employ an additional staff member ensuring that we can continue to meet the increased demand on our services in Dumfries and Galloway.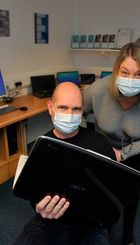 2021-04-06 • admin • Annandale and Eskdale
Job Title - IT Support and Recycling Specialist 
Amount Requested = £14,702.32 
As a result of the impact of COVID 19, schools have been closed and children have been accessing learning online.  People can no longer access face to face services in the same way.  It is now more important than ever that people have access to a device and access to the internet.  This may not be possible for those experiencing poverty where the cost of a device can be prohibitive.  Those in working poverty who don't qualify for a device via eligibility for free school meals may be particularly disadvantaged.  Families with more than one child who find it difficult to share a device are also adversely impacted.
We will set up a laptop/tablet/mobile phone recycling system whereby devices donated to The IT Centre by individuals and businesses would then be refurbished to make them useable for school children for their online learning and also those in need.  We will work in partnership with a number of different organisations across Annandale & Eskdale to ensure the devices get to those who need them most.  We would wipe old machines and install new operating systems and hardware where required. These devices will be given free to the recipients to keep with ongoing support where required.  
Video: https://youtu.be/Jmf7fRe9JHI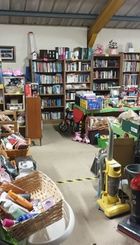 2021-04-08 • admin • Annandale and Eskdale
Job Titles - Customer Service Team Leaders 
Amount Requested = £15,000.00 
The funding will provide the opportunity to fund existing volunteering posts where no funding has been in place and volunteers give of their time voluntarily. The objective will be to create new posts, ensure sustained provision of existing volunteers and more importantly provide for succession planning for future replacement of the two Directors
From one DG Home to another  
Newstart's vision is to provide a local led solution to local problems and demonstrate financial self sustainability. The team collect donations of second hand furniture and household goods from the public and local organisations and from the many household clearances that we undertake. The social enterprise offers every conceivable household item for sale at much reduced cost, which helps fund the project and provide affordable help and support in the fight against poverty and homelessness. Approximately 30% of goods that we collect are provided free to families and individuals on referrals from their support groups.
Newstart has become a vital tool in the peoples fight against Poverty. In our experience the benchmark – the Poverty zone- are people and families in our community that are unable to meet their Basic needs in a sustainable way. We have testaments and Case studies that clearly evidence how we helped them overcome that challenge. Removing the stigma of seeking help is vital and DG Councils anti-poverty strategy polices underpins Newstart's aims and objectives and are central to our processes and systems. 
We now have another unit to complement our free school and baby wear.  A warm winter clothing room offers free clothes, shoes, blankets for all ages! This has been a huge success. Over 22,000 items have been donated and 12,000 items given out.
A successful partnership was developed with Gretna Gateway who now collect donated goods for our free Unit. They created and provide a shop unit for the very purpose of collecting clothes, both new and used. A link exists on their Web site and Social media site. Before lockdown one post achieved 37k views! Even in the current lockdown situation we are collecting a Van full of Goods this month.
A further room at our Warehouse now provides a complete range of mobility equipment, wheelchairs, Zimmer frames, rise recline beds and chairs. These are mainly collected at house clearances. Again, these are loaned out free of charge. We currently have 39 wheelchairs loaned out! 
We currently work with partner organisations and respond to their requested referrals for disadvantaged on an almost daily basis. The groups include DG Social services, Community Link workers, Sonas, DGHP, Loreburn, British Legion, SSAFA, Women's refuge, SW Scotland rape crisis abuse centre and most local Care homes and Shelter.
By providing every kind of essential household items either at very reasonable cost, payable free of interest, or (on referral from support groups) completely free, we help the vulnerable to become independent. It is crucial that we plan for this to continue and this will not be possible without recruiting staff to deliver this.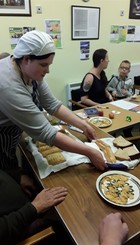 2021-04-08 • admin • Annandale and Eskdale
Job Title - Community Engagement Worker 
Amount Requested = £11,009.00 
It has always been an aspiration of Kate's Kitchen to have a Champion to spread the word about all of the good work we can do to support individuals to make their way out of poverty and improve their health and well-being.  Our aim is to empower people to "do for themselves" reach their full potential and ultimately improve their day to day quality of life.  Having the opportunity to employ a part-time Community Engagement Worker will do just that.  The worker will:-
     Engage with local organisations, schools, GP's      Organise events to promote Kates Kitchen      Use Social Media to further Kates Kitchen objectives      Work with local media to further our objects.
Video: https://youtu.be/1gBFjNL4AxA 
2021-04-08 • admin • Annandale and Eskdale
Job Title - Administrative Assistant to support the Bridge to Employment Project (B2E) in Nithsdale/Annandale and Eskdale
Amount Requested = £10,944.00 
Better Lives Partnership (BLP) became a registered SCIO in June 2016 developing a range of opportunities for young people with autism/related disabilities and those who support them.  We want to ensure young people in D&G within this group do not face barriers to fulfilling their potential, are supported/empowered by their families, carers and wider community to live meaningful independent lives.
B2E has shown young autistic people; . Gain accredited qualifications within a safe/supported environment achieving their best outcome. . Have a better chance of employment . Are supported to run their micro-business . Are supported to get a College place. . Have improved health, wellbeing, are more able to cope with everyday situations, live more independently and enabled to support the local Community/economy.
In August 2021 B2E will extend into East of the Region where rurality, isolation limits opportunities for young people to develop social, confidence, employability skills.  Based at The Crichton, Dumfries 12 young people from Nithsdale/Annandale will be supported.  Anticipate - 20+ within year 1. 
In addition to core strands we will offer;  •    'Rural Skills' Course with SRUC (Barony)-the opportunity to learn about jobs in land-based industries.   •    small learning hubs in most rural Upper Nithsdale/Annandale/Eskdale-taking learning to individuals at their point of need.
Funding requested for-B2E Assistant Administrator at The Crichton.  Giving a 'point of contact' in Dumfries and administrative support enabling us to co-ordinate effectively with stakeholders/partners/families and to access  opportunities ensuring that young people across D&G have the best choices/opportunities to achieve their 'next steps'. 
Video: https://youtu.be/BXN2C1VcRos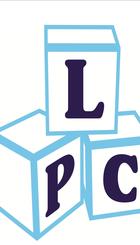 2021-04-08 • admin • Annandale and Eskdale
Job Title - Working our way out of Isolation Poverty - Development Worker 
Amount Requested = £13,176.00 
Langholm Playcare Ltd is a fullday care facility meeting the childcare needs and requirements of families in the community and surrounding rural area. Langholm  Playcare Ltd intend employing a Development Worker to restart and develop the Parent and Child groups (within restrictions) to help parents recover from impact of isolation due to coronavirus.   These groups,  Read, Play Sing(rhyme); Baby Massage and  Baby Yoga; and Sensory will be delivered on a different basis than previously, due to the impact of Coronavirus. By holding these groups more often each week with fewer parents/child attending at one time will allow the staff member to interact more fully with both parent and child, and  to give support.  We also intend offering 4 hours a week to allow the staff member a 1-1 basis availability for parents to talk  -  by phone, face to face, online or parental choice - so they can ask questions, ease worries/ concerns and allow trust to be built up thereby raising parental self-confidence and self-worth.  Families will enjoy the support, friendship, social interaction, and seeing their children develop. Parents will grow in confidence and gain more parental skills. Parents will enjoy playing with their child and understand the importance of play.