Go back
N3 - Better Lives Partnership
•
2021-04-08
•
Nithsdale
•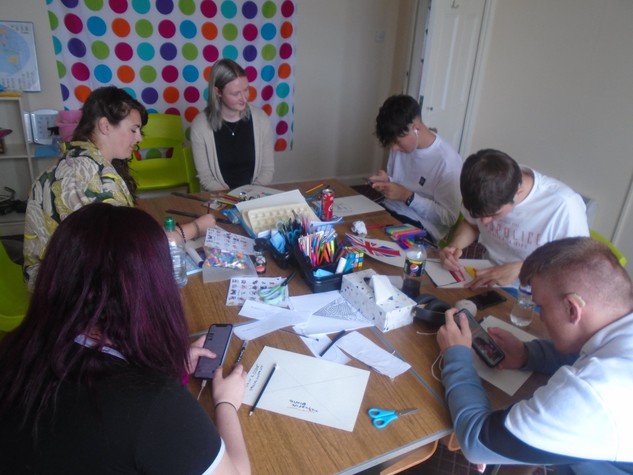 ---
Investment project code: 246
Job Title - Administrative Assistant to support the Bridge to Employment Project (B2E) in Nithsdale/Annandale and Eskdale
Amount Requested = £10,944.00 
Better Lives Partnership (BLP) became a registered SCIO in June 2016 developing a range of opportunities for young people with autism/related disabilities and those who support them.  We want to ensure young people in D&G within this group do not face barriers to fulfilling their potential, are supported/empowered by their families, carers and wider community to live meaningful independent lives.
B2E has shown young autistic people; . Gain accredited qualifications within a safe/supported environment achieving their best outcome. . Have a better chance of employment . Are supported to run their micro-business . Are supported to get a College place. . Have improved health, wellbeing, are more able to cope with everyday situations, live more independently and enabled to support the local Community/economy.
In August 2021 B2E will extend into East of the Region where rurality, isolation limits opportunities for young people to develop social, confidence, employability skills.  Based at The Crichton, Dumfries 12 young people from Nithsdale/Annandale will be supported.  Anticipate - 20+ within year 1. 
In addition to core strands we will offer;  •    'Rural Skills' Course with SRUC (Barony)-the opportunity to learn about jobs in land-based industries.   •    small learning hubs in most rural Upper Nithsdale/Annandale/Eskdale-taking learning to individuals at their point of need.
Funding requested for-B2E Assistant Administrator at The Crichton.  Giving a 'point of contact' in Dumfries and administrative support enabling us to co-ordinate effectively with stakeholders/partners/families and to access  opportunities ensuring that young people across D&G have the best choices/opportunities to achieve their 'next steps'. 
Video: https://youtu.be/BXN2C1VcRos