Investment projects with scope: Wigtown
This heading has a budget of

£50,500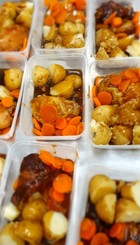 2021-04-08 • admin • Wigtown
Job Title - Continuation of Project Worker & Support Worker Posts 
Amount Requested - £14,951.00 
Over the past year of the lockdown the Fed Up Café has delivered 29,464 hot meals to over 200 people who were isolating from the corona virus.  The service has proved essential to many people and in particular to families who otherwise would not have managed with staying at home.  For this we have to thank the staff and volunteers, as well as those of the Community Reuse Shop who provided the transport and delivery services.  These people put their lives at risk throughout the lockdown to serve the community.   
We are now looking to continue offering a free 3 course hot meal 5 days a week as a vehicle to combat social depravation from coming out of the lockdown, as well as isolation and, more important, help improve people's mental health. 
We aim to feed those who are most in need of it and also in need of company and a break from the monotony of day to day life. We also make deliveries of free hot lunches to those who, for whatever reason, are unable to make their own way to the café for the meal.  We will however encourage people to use the café and to interact with others in the same situation as themselves, and when there is someone in need of help we can point them in the right direction with good sign posting. 
We provide opportunities for volunteers to come and learn new skills, increase self-esteem and gain self-confidence as well as gaining a sense of being part of a team. We aim to provide them with transferable skills to assist our volunteers gain paid employment making them contributors to the state instead of recipients from to state. 
We are always looking to evolve and stay fresh whilst maintaining our core values and ensuring those who need assistance get it. Our service enables people to have the power to choose what direction their lives may go, and we try to aid them along the path they choose. We encourage the wider community to help in whatever way they can and try to involve as many as possible in everything we do. We are a service that does not discriminate. 
Video: https://youtu.be/FjPJb9MrmA0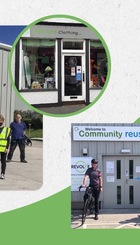 2021-04-08 • admin • Wigtown
Job Title - Support Worker 
Amount Requested = £12,671.27 
The new post of Support Worker will focus their time recruiting and working with volunteers who require additional levels of support, so they can play a part in community life and share their skills and expertise with the Community Reus Shop, so in turn we can benefit the community.  The Support Worker will work with local organisations and agencies to recruit volunteers and work with them to maximise their experience during the time with us.
The Volunteer may work in our showroom, warehouse, office, workshop or van. Or possibly on one or more of our projects, such as Scottish Week, Active Travel, Christmas Hampers or Free School Uniforms.  So they can learn skills in specific areas that may aid them to gain employment or enter further education.  Similarly other volunteers may have a wealth of skills that they can share with us to benefit the community, just needing some encouragement and support to participate.  
Some of the benefits to our Support Worker working with volunteers may include;
•    Developing Skill sets
•    Improving access to employment and training
•    Reducing health conditions
•    Establishing new friendship groups
•    Peer mentoring
•    Having access to affordable homeware
•    Sign posting to additional services 
Collective these support our volunteers to help to alleviate the effectives of poverty, so enabling volunteers to make steps forward to combat poverty
Video: https://youtu.be/wy2UbjCi9P4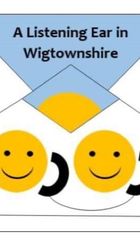 2021-04-08 • admin • Wigtown
Job Title - Volunteer and Project Co-Ordinator 
Amount Reqested = £13,970.00 
A Listening Ear, Wigtownshire is a volunteer-led telephone befriending service which was established in March 2020 as a direct result of increased loneliness due to Covid-19 lockdown and restrictions.  Sleeping Giants are supporting their development.
Since it first began, A Listening Ear has been completely volunteer led, has an active board and plans to develop the service so that it can support even more isolated people across Wigtownshire.
We provide a telephone befriending service to people who are isolated, offering friendship, signposting, information and referral to other appropriate agencies. 
We have 32 befriending volunteers, mainly in Wigtownshire but some in Castle Douglas and as far away as Birmingham. They are currently supporting 45 phone friends and we have a waiting list which is increasing every week. Referrals come from local organisations such as health, social work, local housing associations, and the Third Sector as well as self-referrals. 
We support our phone friends in a variety of ways, from simply being there for a weekly or daily friendly chat to signposting to relevant agencies that can help with queries relating to home safety, benefits, health information and housing. This reduces isolation, increases respect and hope, provides direct access to relevant information and has an impact on work opportunities.
This funding would provide us with a paid volunteer co-ordinator and would really help to make sure we can keep running our vital befriending service and expand our reach to help even more people in the future. 
Video: Watch (facebook.com)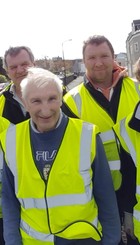 2021-04-08 • admin • Wigtown
Job Title - Horticultural Trainer 
Amount Requested = £13,760.70 
Potters Garden 's experience of working to tackle poverty is diverse. 
We work with people of all ages living with Autistic Spectrum Condition/learning disabilities/additional support needs that vary in complexity, we provide horticultural and woodwork training placements. Additionally, we work with young people in transition with additional support needs, from Stranraer Academy.  Most of whom have entry level academic skills, some will have a learning disability, while others live with autistic spectrum conditions. For some, college is not an option as it requires a level of ability which most of these young people have not yet acquired; also, the pace of learning at college can leave young adults unable to keep up, hence more likely to give up. 
The role of the Horticulture Trainer involves working with people of all ages living with Autistic Spectrum Condition/learning disabilities/additional support needs. The post holder will train individuals and group users in horticultural/gardening skills.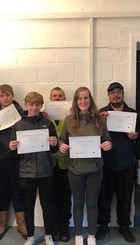 2021-04-08 • admin • Wigtown
Job Title - Support Worker 
Amount Requested = £11,299.00 
Galloway Action Team is a charity overseen by a Board of Directors registered with OSCR.  We have been in business now for 3 years. We have two social housing contracts to maintain the day to day running costs.  We work with both male and female who may face barriers into employment through alcohol, drugs, acquired brain injuries, may be on the autistic spectrum or have other learning difficulties.  This is inclusive of physical disabilities.
We work very much on a hands on basis, working in the community to improve the lives of others not as fortunate as ourselves.  This can be assisting with minor repairs, garden maintenance, etc. allowing them to maintain a tenancy and remain independent.  We work with the two social landlords DGHP and Loreburn carrying out void house clearance and garden clearance, any furniture we get from these clearances we upcycle to divert from landfill as we are very conscious of our carbon footprint.
Our volunteers then can timebank hours carrying out voluntary work benefitting the people and the communities they live in.  We also work a timebanking system where volunteers can gain new skills through free training supplied by us and other third sector organisations.  We also work in partnership with Dumfries and Galloway College Stranraer Campus to obtain recognised certificated work start qualifications.  Our volunteers are signposted to us by job centre, training providers, social services, key housing and other third sector agencies or they can self-refer. 
The postholder will be responsible for maintaining timekeeping, health and safety, discipline, transportation, job planning, equipment handling and work closely with volunteers and peer mentors to carry out daily duties as required by the Senior Project Manager of Galloway Action Team.
Video: https://youtu.be/LhuDyvXAfFA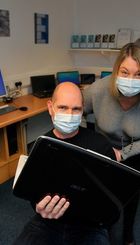 2021-04-06 • admin • Wigtown
Job Title - IT Support and Recycling Specialist 
Amount Requested= £14,702.32 
As a result of the impact of COVID 19, schools have been closed and children have been accessing learning online.  People can no longer access face to face services in the same way.  It is now more important than ever that people have access to a device and access to the internet.  This may not be possible for those experiencing poverty where the cost of a device can be prohibitive.  Those in working poverty who don't qualify for a device via eligibility for free school meals may be particularly disadvantaged.  Families with more than one child who find it difficult to share a device are also adversely impacted.
We will set up a laptop/tablet/mobile phone recycling system whereby devices donated to The IT Centre by individuals and businesses would then be refurbished to make them useable for school children for their online learning and also those in need.  We will work in partnership with a number of different organisations across Wigtown to ensure the devices get to those who need them most.  We would wipe old machines and install new operating systems and hardware where required. These devices will be given free to the recipients to keep with ongoing support where required.
Video: https://youtu.be/S1r2E8KEx3k